It's all about Relocation, Relocation, Relocation!
Relocating internationally is never easy, but the thought of leaving the frozen north for the sandy beaches of the Caribbean may make the process more enjoyable. Imagine yourself resting peacefully in a hammock, sipping a refreshing beverage while the salty ocean breeze passes over you. Sounds good, doesn't it?
Unfortunately, everyday life in the Caribbean is not quite that simple. Wherever you come from, relocating to Puerto Rico can cause major culture shock. If you have no real
understanding of the culture or history and don't speak Spanish, it can be even more challenging. But you're in luck! Following is some advice from a professional relocation company to help you prepare for your relocation journey in Puerto Rico.
1. The relocation process will take much longer than you anticipate in Puerto Rico. Even the most organized person will find that everything moves a little slower here. This is largely due to antiquated policies left in place from Spanish rule and a generally laid-back approach to life. Add on extra time to whatever you plan to do no matter if it's get the groceries, pick up the kids from school, catch a movie, or pay a bill. And don't be surprised if you don't accomplish everything in one day, even if the same activities would have taken you only a couple of hours back home.
2. Be prepared for the traffic and driving techniques. If you come from a place where a traffic jam consists of more than three cars at the one red light in town, it can be a major shock! Driving in Puerto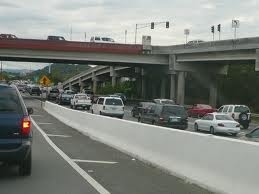 Rico requires one to be creative as well as watchful. Stop signs and red lights are merely suggestions, any lane can be a turn lane, turn signals are rarely used, speed limits are posted but not followed, and the slow people
tend to drive in the left lane. It takes some adjustment, but you can do it!
3. School curriculum may also be different from what you or your children are accustomed to. Even at the English-language schools that cater to newly-arrived families, there seems to be much more focus on reading and writing than creative thinking or problem solving. Additionally, daily homework in most classes is a reality and many projects require parental supervision if not participation. This is not necessarily bad, but is something parents should be aware of as they go about selecting schools.
4. Legally Puerto Rico is part of the United States. Culturally, it is far from the same. Do not expect your experience at McDonald's, Home Depot, or Sears to be like that of any other experience. First, you are likely to find more people shopping on any given day. Second, employees will attend customers in more of a triage fashion than an "I was in the line first," fashion. Third, the checkout lines are bound to be longer and slower. It doesn't seem to matter where you go. Plan for such an experience; look at is as part of your cultural initiation and learn from the situation.
For more tips and advice on relocation in Puerto Rico, keep reading our blog! More relocation tips are soon to follow! We share what we know to help you through each step of the relocation process.  Feel free to comment and to share your experiences as well! We look forward to hearing from you!


Don't forget that we are offering FREE CONSULTATIONS for Spanish lessons for both adults and children until

September 15, 2012

. Contact Global Perceptions TODAY for an appointment! Visit www.globalperceptions.net or call 787.455.7764.